Godot Asset
A downloadable asset pack
Basic_1
With lowpoly models and shared material, being these separated in opaque and transparent , the assets basis_1 allows you to create many florest for games with a great quality and right performance, due to construct attentive ever the good practice of modelling for game.
In this assets package you will find.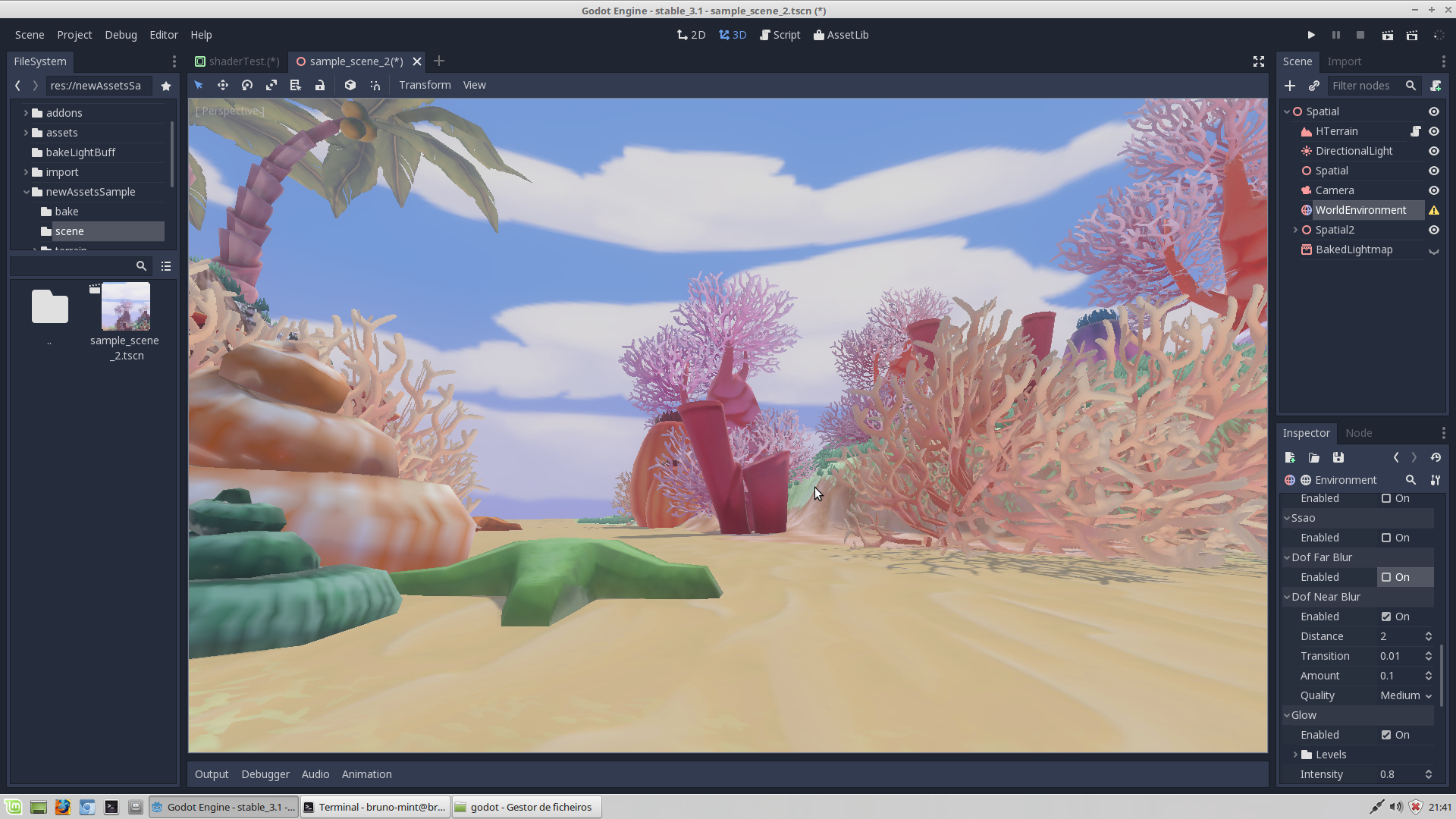 3D models:
twenty plants in at four different color, being

tree

shrub

pine

aquatic plants

in four different formats

fungi

trunk

coconut tree

caquito

in four different formats.

six items in at four colors, for add details on scene as

seven roch type in two colors
many plants can be user in normal invironment and aquatic environment, expanding to possibility of combination
some features
except with the tree and bones, most models fluctuate between 90 and 700 triangles.
the largest atlases are composts of up to fifteen models in four color, while the minors have up to four models in four different colors.
All models add up to ten materials in total
Terrain*:
for to terrain is available

two grass format in four different colors

seven texture type for terrain
all terrain texture contains especials setting with normal texture, speculate texture, etc, according to with the terrain plugin.
Background and particles:
three panoramic background

two basic paticle of texture
*all items to terrain are acessories of plugin Heightmap terrain, one plugin developed by (https://github.com/Zylann) free and can be find in (https://github.com/Zylann/godot_terrain_plugin.git), or by godot/assetsLib/heightmap terrain
Purchase
In order to download this asset pack you must purchase it at or above the minimum price of $10 USD. You will get access to the following files: